Eeyen
Yes





Posts

: 13513


Join date

: 2013-07-19


Age

: 24


Subject: Re: Do She Got A Booty? Mon Aug 31, 2015 11:29 pm

---

I get the manly thing in the face. It's because her jaw bone is so prominent.

I'd still do gross stuff with her. (happy)
Giggity Gopher
Love Bites





Posts

: 7986


Join date

: 2013-07-19


Age

: 24


Location

: Arlington, Texas


Subject: Re: Do She Got A Booty? Tue Sep 01, 2015 4:38 am

---

@Dead wrote:



Yeah she doesnt look manly at all.

She does to me. I could easily mistake her for a transexual in that, or any picture or video, of her. I have literally never seen anything of her without thinking her face looks a man trying to become a woman.
Batman
I am Batman





Posts

: 18869


Join date

: 2013-07-23


Age

: 21


Location

: Learning maturity


Subject: Re: Do She Got A Booty? Tue Sep 01, 2015 3:23 pm

---

I think Dead was being sarcastic. But Dead says so many things I wouldn't really know.

____________________

.

Favorite Current Wrestlers:

1. Seth Rollins

2. AJ Styles

3. Kevin Owens

4. Shinsuke Nakamura

5. John Cena

Favorite All-Time Wrestlers:

1. The Undertaker

2. CM Punk

3. Daniel Bryan

4. Triple H

5. Stone Cold Steve Austin
Eeyen
Yes





Posts

: 13513


Join date

: 2013-07-19


Age

: 24


Subject: Re: Do She Got A Booty? Tue Sep 01, 2015 8:01 pm

---
All My Children
Icon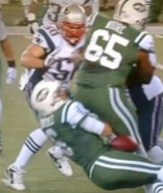 Posts

: 14179


Join date

: 2013-07-23


Location

: Smurfville


Subject: Re: Do She Got A Booty? Wed Sep 02, 2015 10:19 pm

---

^

____________________